From workout classes to skincare products, the health and wellness industry surrounds us daily. As individuals seek help on their self-improvement journeys, they face thousands of brands and promises. How can your wellness brand gain one's trust in their intimate and emotional time of self-empowerment?
If you want to succeed in the increasingly crowded market for health and wellness, your branding will be critical. Your brand name, personality, and story will all play a role in shaping how a hopeful client sees what you have to offer.
We will provide you with seven strategies to help craft the perfect health and wellness branding plan, as well as reflect on what makes branding 'good' in the space of health and wellness.
What Is Health and Wellness Branding?
Health and wellness branding is the process of marketing, positioning, and advertising products and services that promote fitness, healing, meditation, or anything in the health and wellness category. Some health and wellness brands include Fitbit, SoulCycle, and Lululemon.
This branding appeals to the wellness market that is comprised of audiences who want to invest in improving their physical, mental, or even spiritual health.
Why Branding in the Health and Wellness Industry is Important
Health and wellness brands have become increasingly popular in recent years, with the global wellness economy booming at $4.2 trillion in recent reports. This makes branding crucial for your business to stand a chance with the highly coveted target audience.
Everyone wants to look and feel their best and the health and wellness industry takes advantage of this. This makes branding especially important in the wellness market that is saturated with promises, testimonies, and encouragement.
A unique brand story and value proposition can help your brand stand out among the competition.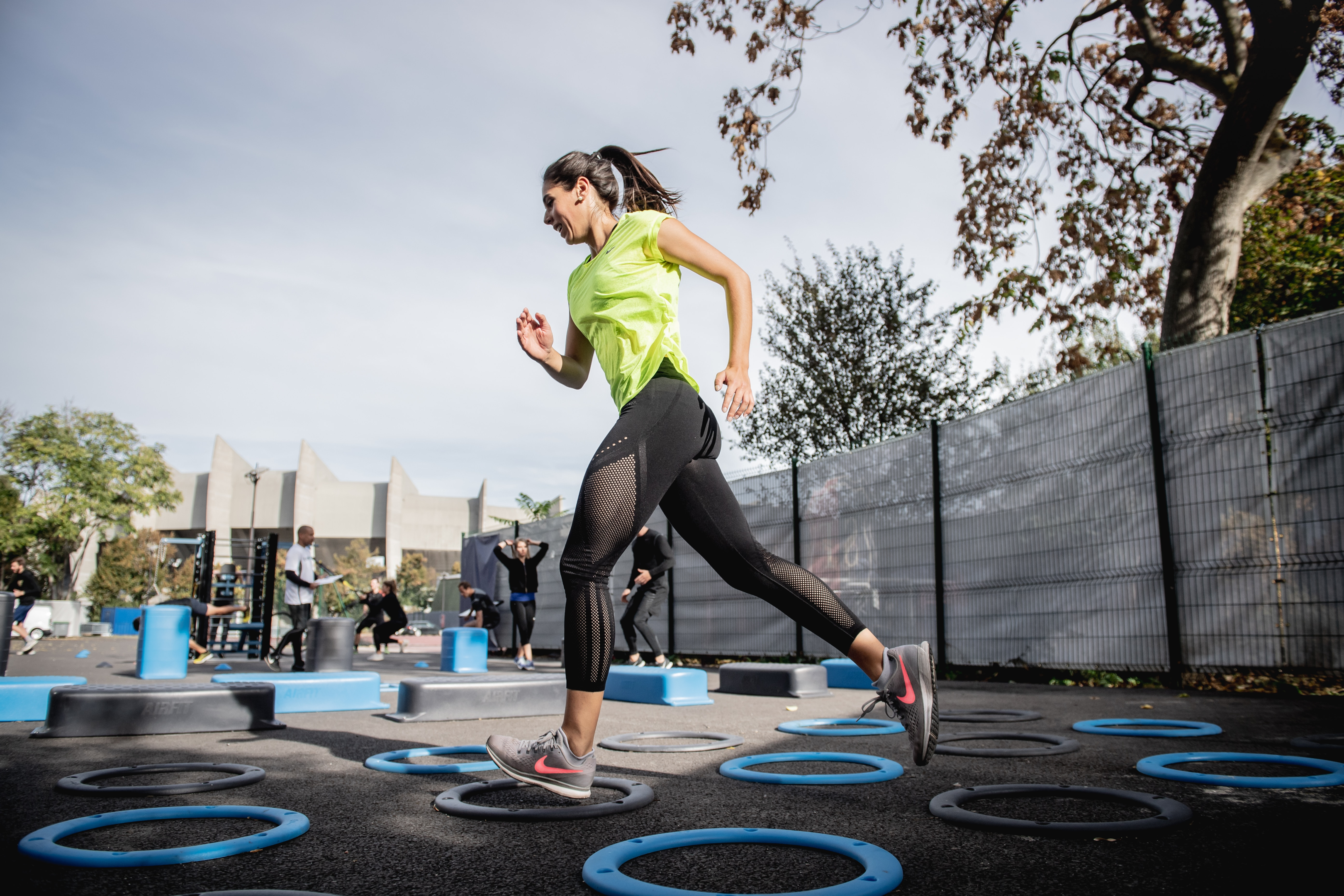 Strategies for Successful Health and Wellness Branding
1. Define Brand Objectives
It is crucial to define specific brand objectives. Full-body and mind wellness is obviously a great goal, but you'll need to narrow in on a smaller aspect of wellness to best succeed.
Promising complete transformations will decrease your brand's credibility and confuse a potential client. Make your offerings clear and concise.
You can determine them by assessing your company's purpose, values, and mission. For example, Lululemon has positioned itself as a physical wellness brand, aiming to sell workout gear that helps people feel their best. Calm, however, leans towards mental and spiritual wellness and aims to provide guided meditation to alleviate stress.
2. Identify Target Audience
Once you have defined brand objectives, you can land on your ideal client or customer. Demographics and psychographics are a good place to start, but the wellness industry requires you to dig a little deeper. Health and wellness is all about motivation and values. People must be driven to improve an aspect of their being in order to invest in your brand.
Determine the hobbies and personality of your ideal consumer. What gets them up in the morning? What problems do they face and how can you provide solutions to them? It is important to evaluate their intrinsic motivation for signing up for your workout program or purchasing your gummies and connecting with them through it.
3. Develop the Value Proposition
A value proposition is a short statement that clearly communicates the benefits that your potential client gets by using your product or service. It simplifies your sales pitch into something memorable.
Strong value propositions typically have four components: relevancy, benefit, energy, and risk. Relevancy refers to how well your offerings align with a customer's needs, while benefit refers to the positive outcome your product or service will have. Energy is the amount of effort required for your customer to get results and risk includes presenting your offer as risk-free.
Let's break down the wellness brand, Fitbit, as an example. Their value proposition is centered around encouraging people to eat better, get more sleep, and be more mindful of their movement by providing them with accurate data regarding their fitness regime, such as calories burned and sleeping patterns.
This is relevant, as people want to be healthier, and beneficial, as it encourages healthier habits. It also takes little energy from the customer, as the device readily provides this data, and very importantly, it positions the purchase of a Fitbit as risk-free.
4. Craft a Compelling Brand Story
A brand story will allow you to develop a meaningful and emotional connection with your audience. Dive deep into your brand's history, origin, or founding story. Try to identify any pivotal moments or influential people you can point to.
The narrative should be unique and relatable to the audience. Be sure to consider the audience's aspirations, pain points, and values as you craft it. Emotion plays a big role in the industry.
Once you have developed a compelling brand story, enhance it with storytelling techniques such as imagery, videos, or narrative arcs. Keep the audience immersed and excited in your brand's journey.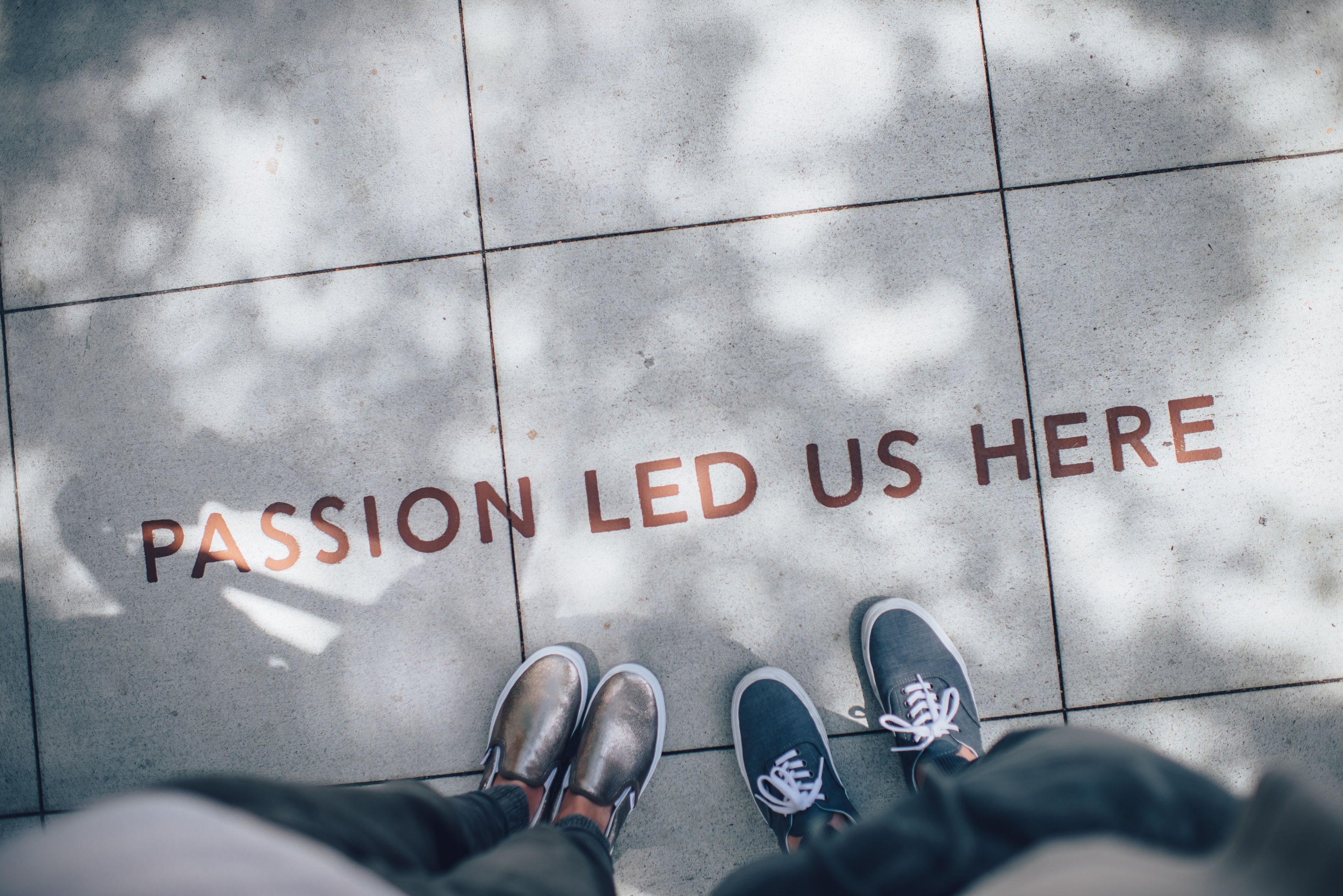 5. Create a Meaningful Name
Your brand name is often the first thing that customers see, and with something as important and intimate as self-improvement, a meaningful name can go a long way.
Aim for a name that inspires trust with your audience, which is especially crucial when they are relying on you for their wellness, and one that lets your audience know what to expect. Calm does a great job with this, telling consumers exactly how they can expect to feel right in the company name.
Many health and wellness brands are service-based businesses such as coaching and consulting. If you're a solopreneur looking to sell yourself as a lifestyle or fitness coach, you may want to use your personal name. Not only are you selling the service, but yourself, and this lets a consumer connect with you.
For a more general name, however, a good place to start is generating keywords and associations for your business. To brainstorm, start up a conversation about your values, services, and clients, and pay close attention to your verbiage. A name may reveal itself naturally.
When you land on some ideas, be sure to check their availability and get adequate feedback.
6. Design the Aesthetic Pieces
Aesthetics are important for a wellness brand. People will likely gravitate toward an aesthetically pleasing logo, website, or package design when it comes to their personal empowerment. Don't lose a potential consumer by hiding behind dull colors and fonts.
Blues are often associated with calmness, trust, and healing and may work well in various hues for your wellness brand. Select colors and gradients with the appropriate associations for your brand mission.
Fonts have associations with certain feelings and audiences as well and selecting the right one can pull in your target audience as well as craft brand personality. A script font may work well for a more delicate, mental health and healing brand, but something bold and fun may work well for fitness companies.
Mood boards are also great to employ in the health and wellness industry. Give your audience a glimpse into what their life can look and feel like when they utilize your product or services. Try to use real product or client imagery when you can.
7. Build Your Visibility
Building your visibility is just as important as building the brand itself. The first step to building visibility is creating a professional website to serve as the central hub for your brand that is both user-friendly and visually appealing. Most often, your potential clients will search online to find wellness resources, so an Internet presence is critical.
Leverage social media and establish a strong presence on any relevant platforms your target audience is active on. Aim to post engaging content and participate in industry conversations. You may also want to utilize search engine optimization strategies on your website and socials to drive traffic and engagement.
Aside from developing a strong digital presence, visibility can come from partnerships with influencers or collaborations with complementary brands, as well as public relations efforts such as developing relationships with journalists. Your brand could also benefit from attending industry events or supporting relevant causes, such as mental health advocacy.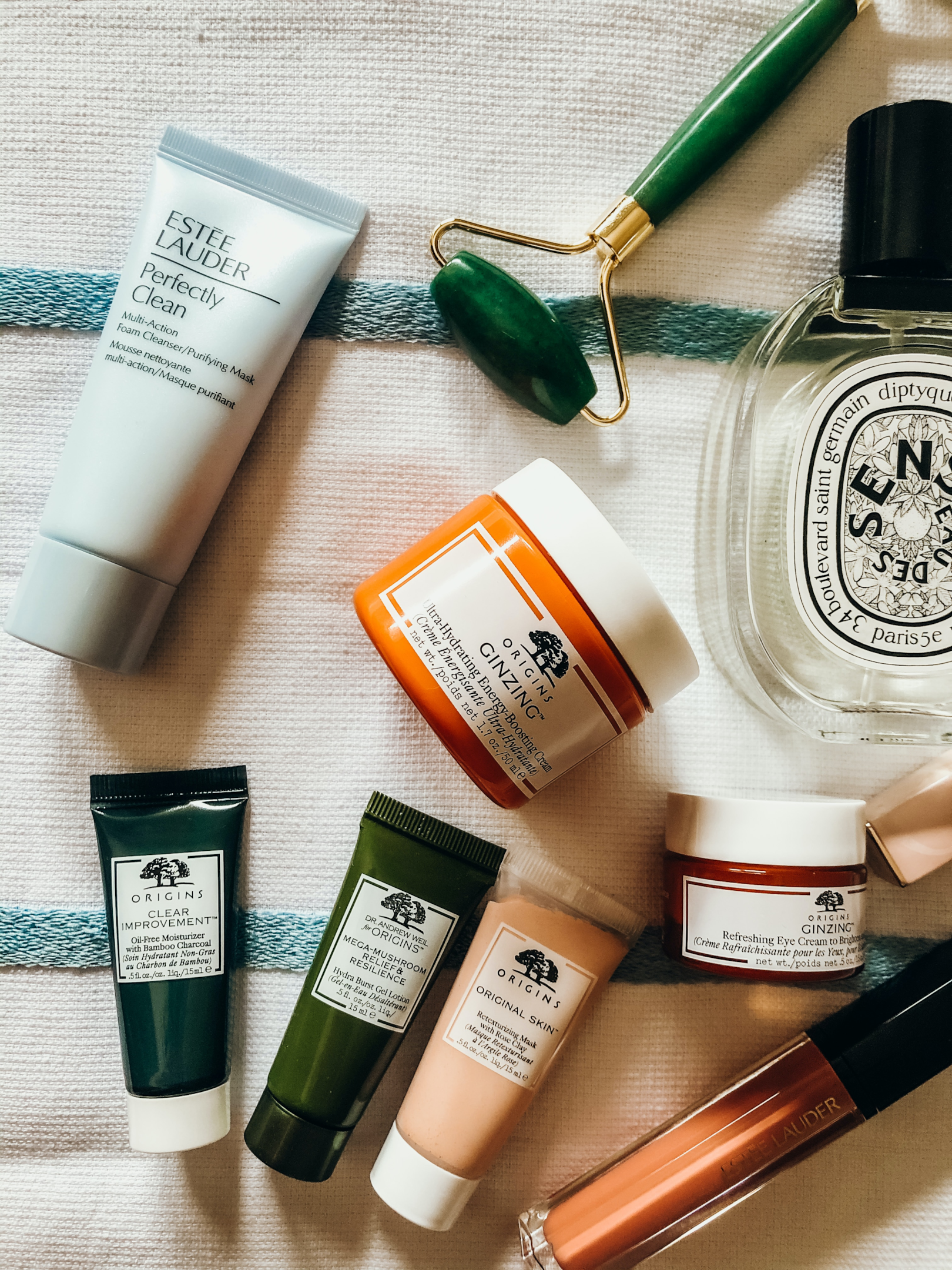 What Makes Health and Wellness Branding Good?
Authenticity and Transparency
Successful health and wellness companies communicate genuine care for the well-being of their customers and prioritize honesty in order to foster trust. Trustworthy wellness brands never promise exact outcomes but rather offer themselves and their services as a partnership to achieve desired goals.
Clear Brand Purpose Beyond Profit
Wellness brands with succinct purposes that showcase a commitment to improving people's lives will perform better than those who seem to operate for profit only. Brands often practice sustainability or have social impact initiatives to help illustrate their commitment to the people they serve.
Scientific Credibility
A wellness brand that makes any health-based claims must be certain to back them up with evidence, research, or expert endorsements. This will foster credibility and trust between the brand and its clients. A false or harmful claim can destroy a brand's reputation, so be mindful in all communication.
Education and Empowerment
A strong health brand develops resources, content, and tools to enable individuals to take control of their wellbeings. By offering knowledge and support, brands become trusted partners in one's health journey. This can be done in the form of a self-help blog on your website, or links to reputable mental-health hotlines.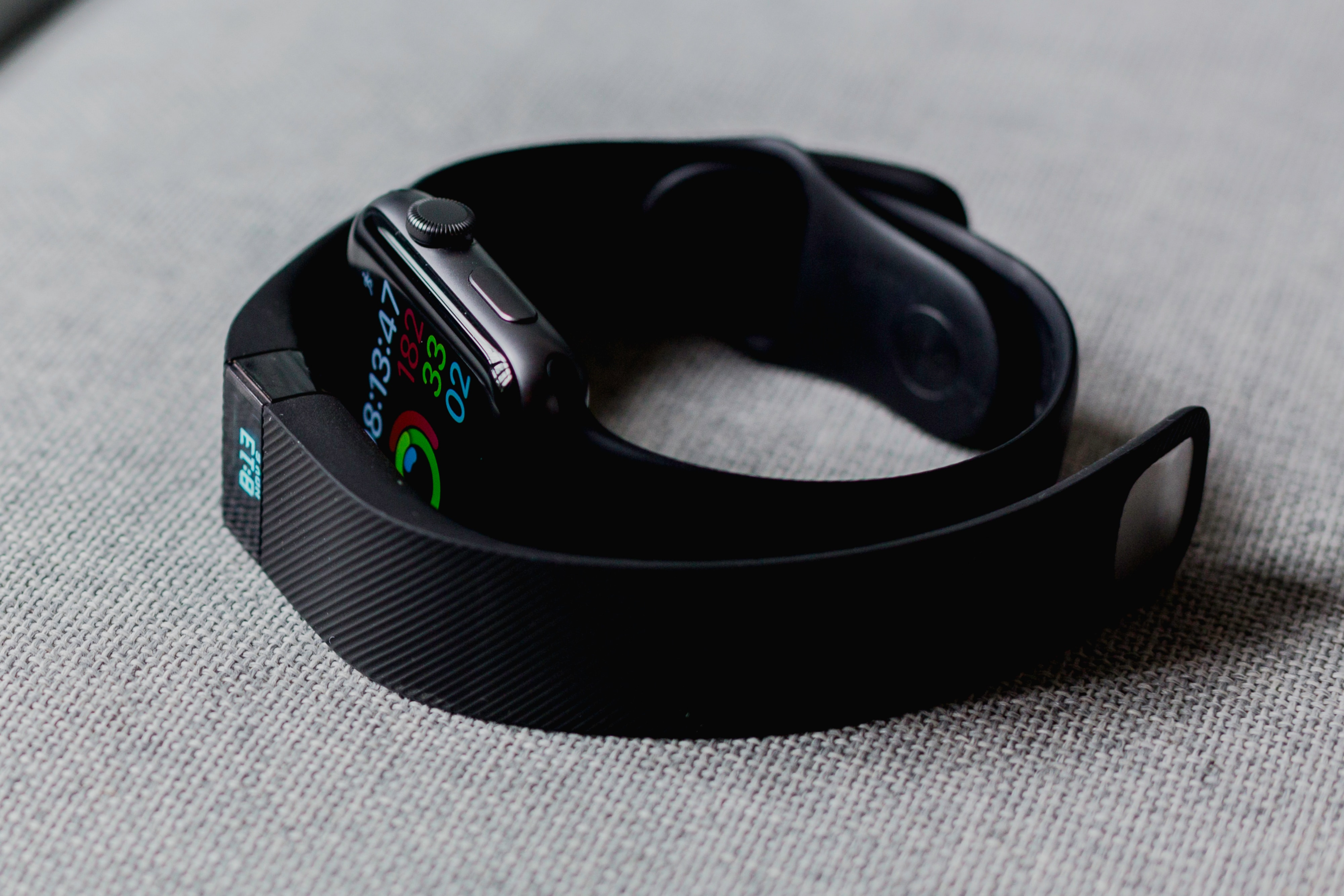 Examples of Captivating Brands in the Health and Wellness Space
One captivating brand we can turn to for inspiration is Peloton, an exercise equipment company. They have combined high-quality workout equipment with a digital platform that offers live fitness classes that foster a sense of community and motivation among users.
Another is Headspace, a meditation and mindfulness app. The company frequently collaborates with celebrities, is user-friendly, and regularly produces engaging content, allowing it to stand out in the crowded meditation app market.
Studio Lyn is the Perfect Match for Your Health and Wellness Branding Project
Studio Lyn offers health and wellness branding services that help you identify your target audience, develop your value proposition, and create meaningful aesthetics. Begin the process to launch your health and wellness brand today by scheduling your free consultation.