The brands we see all around us are often quite compelling, complete with sleek logos, defined color palettes, and signature fonts. We'd recognize Nike's swoosh or Coca-Cola's signature shade of red anywhere and tie it back to their company. But, how did they accomplish this?
You can achieve this same recognition for your own business with the right brand design elements. Undergoing the branding design process, whether through a brand designer, branding agency, or on your own, can translate into a major influence over a potential client's purchase.
What Is the Branding Design Process?
When a branding agency is developing a client's brand identity, it is vital that they curate each element of design to best engage the desired target audience and achieve the proper messaging. The branding design process is the multi-step creative process that brand designers use to build a brand through its visual elements.
The first step often includes defining the goals and personality of the company. The company and branding team will collaborate to discuss and determine the brand essence, including its values, priorities, and intended characterization.
Once designers have a clear idea of the brand personality, they move to research. Brand design is not purely art, and all of these artistic choices should be intentional. This research should include information about the market, potential competitors, and the needs and preferences of the target audience.
The next step is often logo design. The logo will serve as the most prominent symbol of the brand and set the tone for the visual identity of it. Creating the logo will include user research and a choice of color palette, which can be very influential in a logo design. Potential logos will also be tested in different sizes and environments for effectiveness and clarity. This will avoid discrepancies in the presentation of the logo on a digital screen versus another surface.
Next, designers will move to other visual elements such as mascots or typography. A mascot serves as a tool for interaction with users helping to transfer the message in a unique manner and can play a role in brand recognizability and memorability. Fonts can also speak for your brand, and a designer may opt to create a custom one for the brand.
Designers will also consider corporate brand style. In this step, they may design and develop deliverables such as business cards, correspondence, billboards, banners, vehicle branding, T-shirts, and hats.
Finally, you can expect a designer to condense all of the assets into a brand style guide, also known as brand guidelines. This document provides instructions about the right and wrong ways to employ the graphics created. This ensures consistency and strong visual performance. A successful brand will use its elements properly and uniformly across all touchpoints.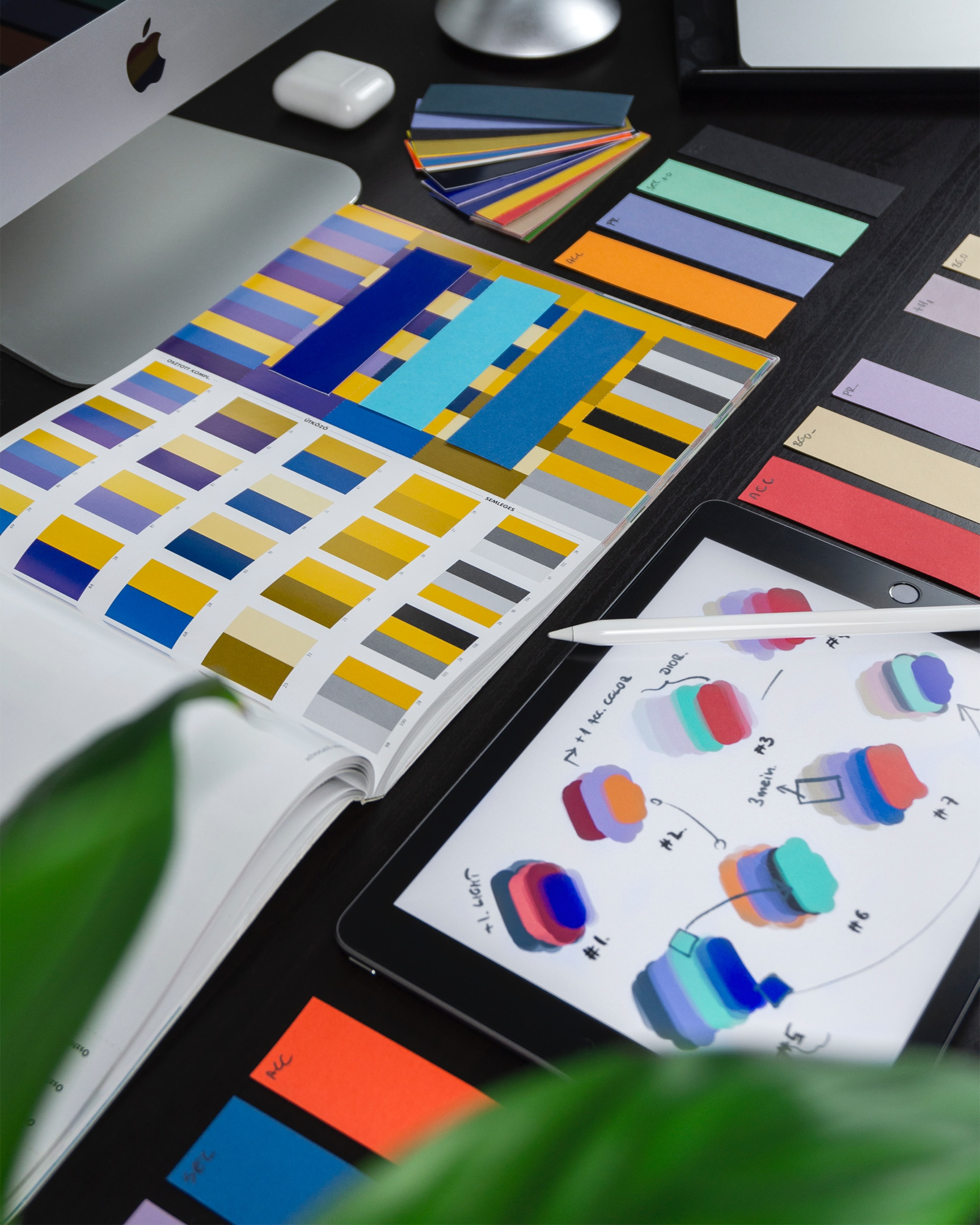 Brand Design vs Brand Development vs Brand Identity
Branding is full of jargon that is easy to mix up. In the branding process, phrases such as brand design, brand development, and brand identity all come into play, but what do they mean?
Brand design, as we have touched on, is the visual look and feel of your brand that conveys its values and personality.
Brand development, however, refers to brand strategy and the process of growing your brand's presence. This goes hand-in-hand with brand design, as design elements will be crucial to your company's growth and recognition.
Finally, brand identity is the tangible aspects of your brand that trigger the five senses. This is how a potential consumer perceives your brand and how they have evaluated it. Brand identity serves as the culmination of brand design and development, and is the result of applying the two.
Importance of Powerful Branding Design
Design elements play a significant role in the way your target audience perceives your brand.
Developing and sticking to a defined color palette can build brand awareness and loyalty. According to a 2018 Reboot study, using a signature color can increase brand recognition by 80 percent.
Studies have also emphasized a positive correlation between design aesthetics and a consumer's purchase intention. When a design draws on the interests or emotions of consumers, they may not care as much about the price of the product or service. Some market research has also pointed out that there are large variations in consumers' purchase intentions for products with high design aesthetics and products with low design aesthetics.
The correct brand elements can be the difference between high or low profit for your business and are often worth the time or financial investment.
Studio Lyn's Branding Design Process [Step by Step]
Step 1: Brand Insights
We provide a questionnaire to gather information about your company, your preferences for design, and your marketing objectives.
Step 2: Initial Concepts & Refinement
We create one to three initial color schemes and logo concepts for your review based on our expertise and your brand strategy. After deciding on a direction, we then polish and finalize the files for your logo and brand design.
Step 3: Deliverables
Your final deliverables are sent to you in a Dropbox folder. Then, we create and deliver any project add-ons, such as business cards or social media templates.
How Much Does Branding Design Typically Cost?
The cost of branding design will vary dependent on the stage of your business and the designer or agency you choose to hire. Services from larger agencies are often more expensive than services from smaller ones.
Startups can expect to spend anywhere from a few hundred dollars to several thousand on branding design, while a more established brand can expect to invest tens of thousands. As your company grows, your branding projects will increase in complexity, raising the costs.
As for specifics, logo designs can cost $1,000 to $15,000 dependent upon the size of the studio you work with, while brand guidelines will cost your company around $3,000 to $4,000. Deliverables such as stationary can be around $200, signage in the $150-$750 range, and vehicle wraps at $1,500 to $4,000.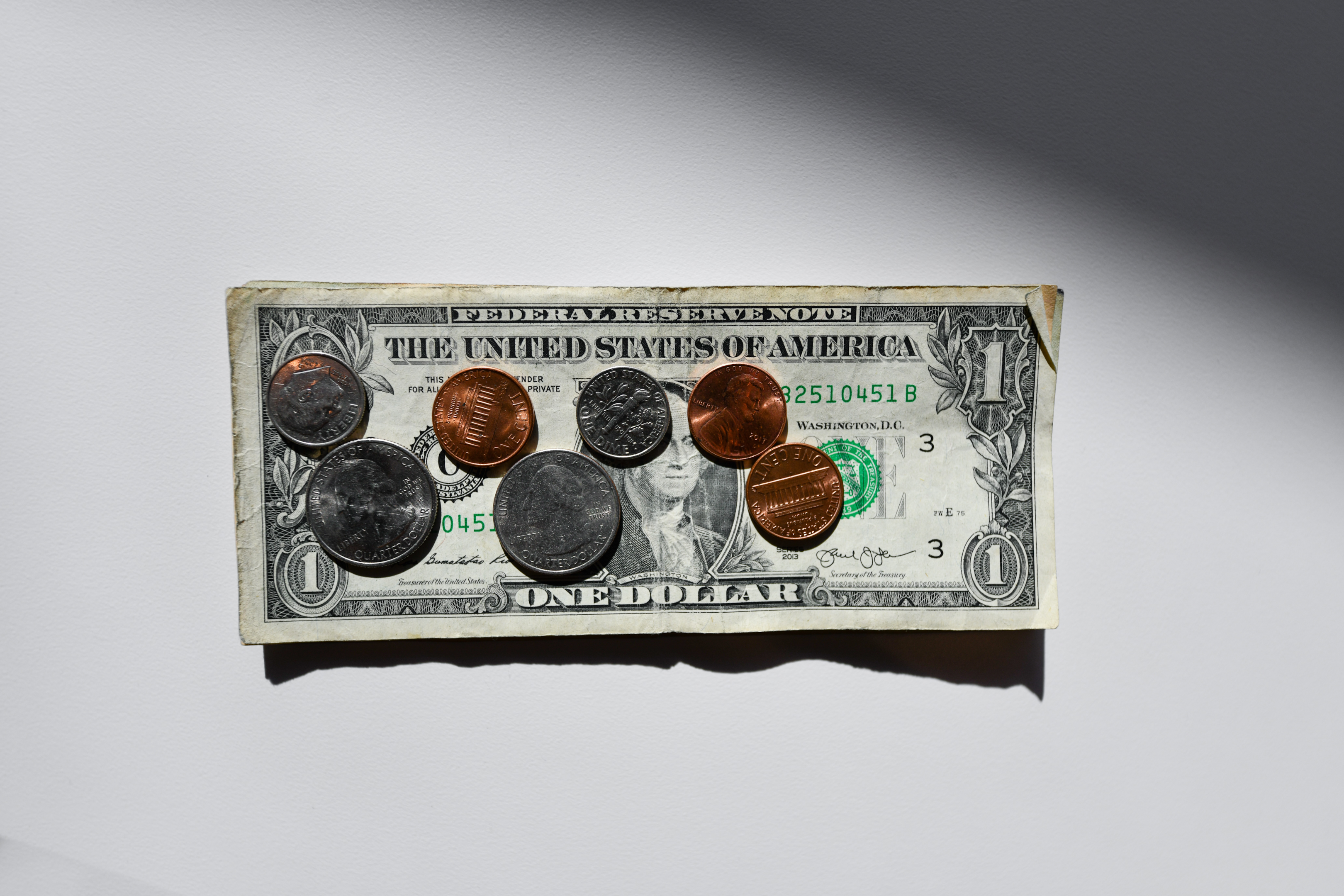 Common Mistakes to Avoid in the Branding Design Process
Branding can be tricky, especially nailing the perfect design elements to promote and define your brand the way you had hoped to. Here are some of the most common mistakes made in the branding design process:
1. Mimicking Competitors
Although this can be challenging in populated industries, you want to avoid echoing the logo or color scheme of a competitor. You don't want a consumer to confuse the two and do business with a competitor instead of you or to write you off as a 'knock-off' version of another company. Brainstorm original and unique ideas you have not yet seen to solidify your share of the market and avoid getting lost.
2. Using Confusing or Irrelevant Imagery
When developing the visual elements of your brand, select imagery that is relevant to your products, services, or values. If an icon, color, or shape is unfamiliar or unrelated to your brand, consumers may not understand your brand's purpose.
Ensure the imagery you select is well-received by the public and commonly associated with the messaging and mood you hope to convey. You want to avoid potentially offending or misleading a potential client.
3. Ignoring Brand Guidelines
When you finally land on the perfect design, be sure to use it consistently across all touchpoints. If everyone on your team isn't on the same page and uses inconsistent colors, images, or messaging, you risk confusing a consumer and diminishing your credibility.
Consistency is key to maintaining brand identity and gaining the trust of consumers.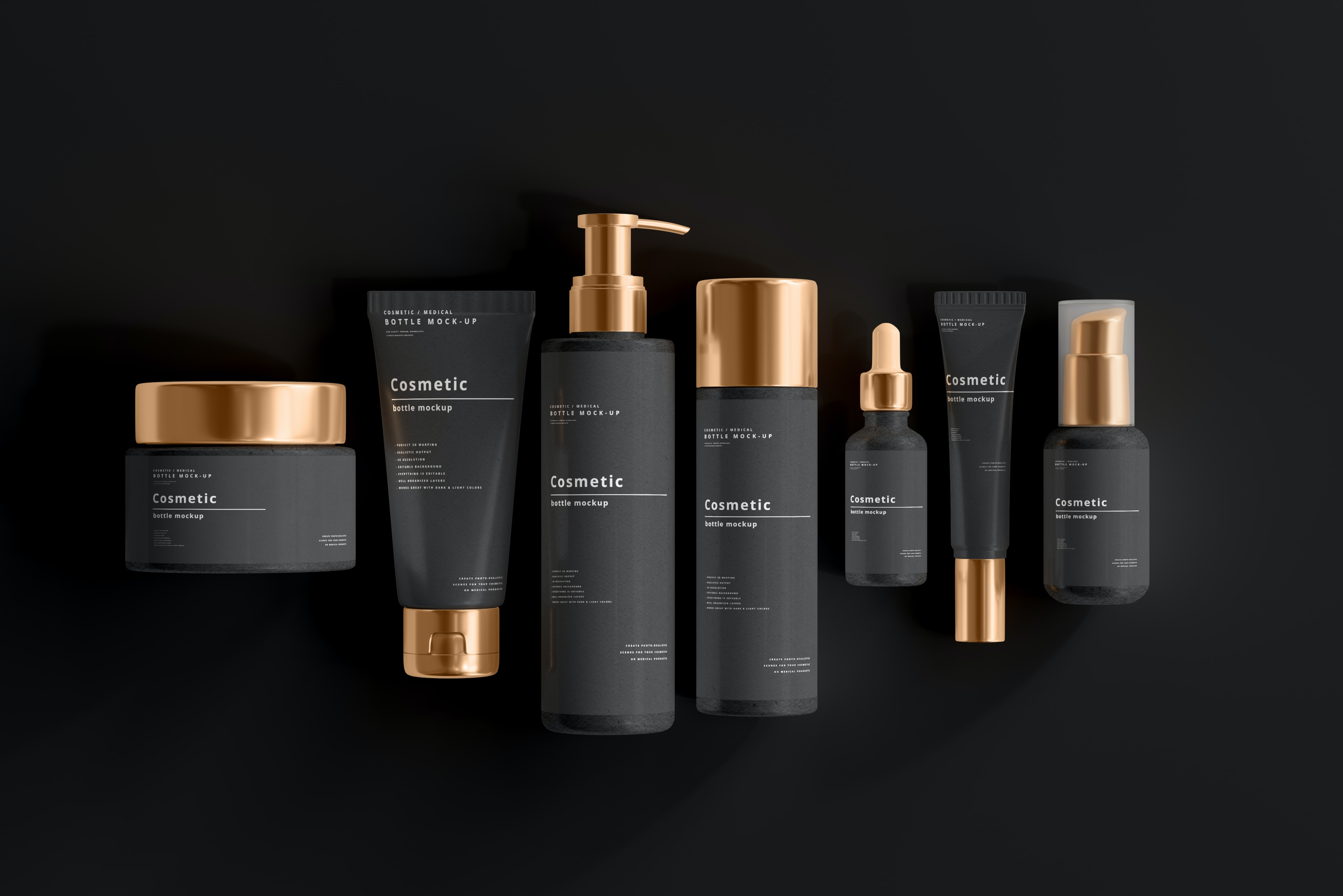 FAQS
How Many Steps Are in the Branding Process?
Each branding agency will have its own individualized branding process. However, most average 3-5 steps, including research and the actual creation of designed elements.
Can Small Businesses Benefit From Branding Design?
Yes! Branding design is crucial to developing a solid and unique brand identity. Small businesses must foster strong identities to stay afloat in the oversaturated market. A striking and memorable logo or color scheme can make or break the attention a brand receives among its competitors.
How Can I Find the Right Branding Designer or Agency for My Business?
There are a few vital considerations when searching for the perfect branding designer or agency for your business. You'll want to consider the designer's education and training, portfolio and experience, and defining skillset.
Not every designer and agency will be the right fit for your company. If a designer has never had a client in your industry, they may not be the one best equipped for your brand. Each designer also has a unique style, so be sure to check that their prior work aligns with what you imagined for your own brand.
How Can Branding Design Influence Customer Perception and Behavior?
Elements of design such as color and font choice can be surprisingly influential for consumers on a psychological level. For example, the use of red in branding is known to increase heart rate and hunger, while blue has been proven to inspire trust and respectability.
Typography works similarly, with certain fonts like elegant scripts coming across as gentle and soft, while thick fonts evoke feelings of excitement. A brand designer will select elements to achieve the desired set of emotions in your audience.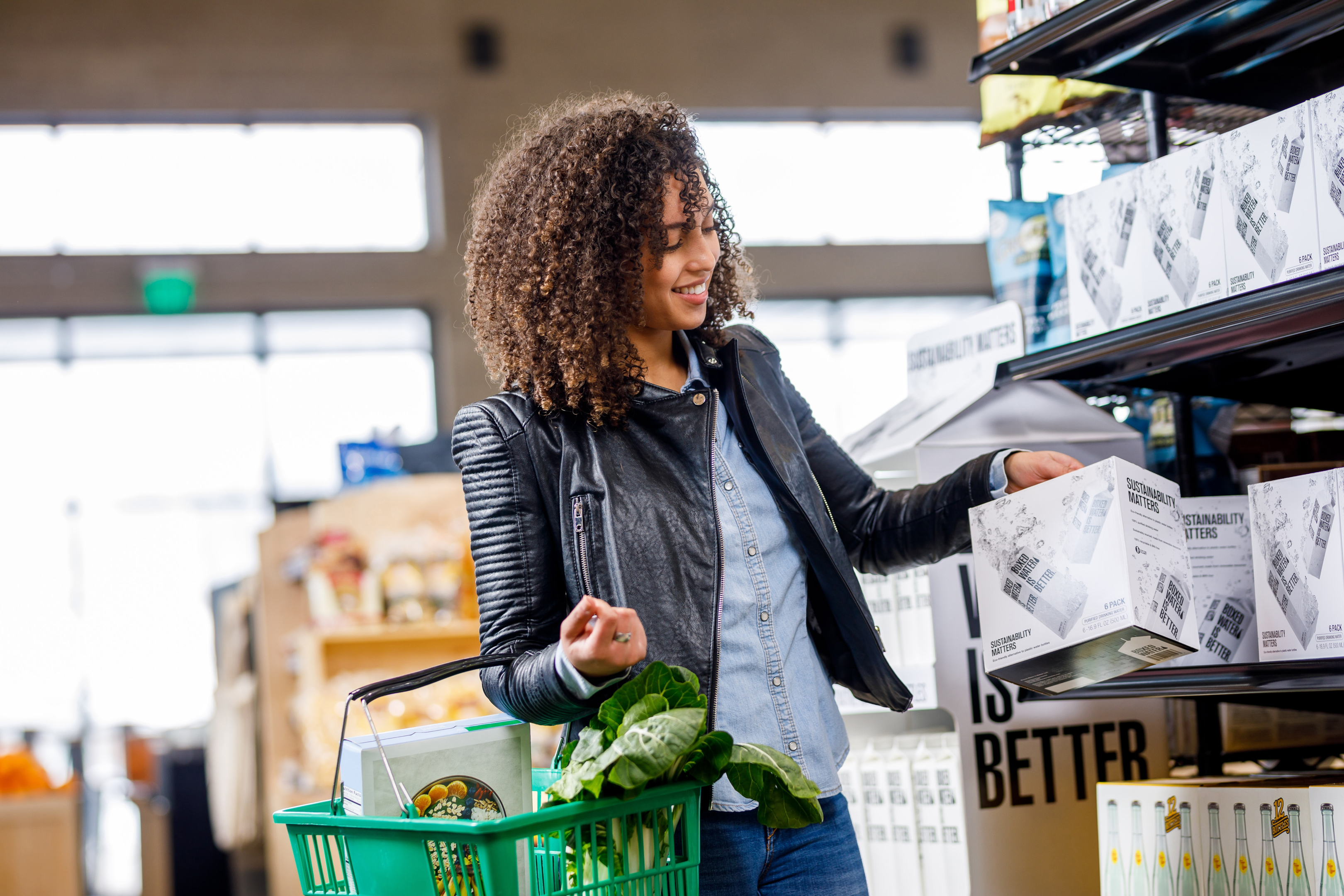 Need Help With Your Branding Process?
Brand design isn't all about the logo. An effective visual identity reinforces your brand's most important qualities at every touchpoint. To start building trust with your customers, contact us to jumpstart the brand design process.