Successful and impactful branding for a singular product or service in a saturated market is challenging enough, but aiming to represent an entire corporation's essence can be even more daunting. How can you successfully encompass all of your company's offerings, and how do you
Branding, especially for a company as a whole, can be expensive. Therefore, it's crucial to use the most effective strategies to ensure a high return on your investment and avoid wasting both time and money.
Here are eight tried-and-true corporate branding strategies to get your company's brand started.
What Is Corporate Branding Strategy?
Corporate branding is the practice of promoting the brand name of a corporate entity, rather than specific products or services. A successful corporate branding strategy entails different thinking than product or service branding given the much broader scope that must be considered.
The elements of successful corporate branding include:
Brand mission
Brand story
Company culture
Value proposition
Brand positioning
Core promise
Brand personality
Brand expression
Corporate Branding vs Product Branding
Product branding includes the marketing strategies that are used to differentiate a product from others like it. Most companies have a firmer grasp on their product branding than they do on their corporate identity as it is easier to land on the design and messaging of a singular product than it is an entire company.
However, as a company grows and develops diverse offerings, it must establish an identity outside of its product line. This is when corporate branding, which entails features about a company that helps to define who and what they are, comes into play.
Importance of Implementing Corporate Branding Strategies
To stand a chance in the highly competitive market of other corporate brands, strong corporate branding is a must. It will boost brand recognition, differentiate you from similar companies and build trust, credibility, and loyalty with your target audience.
Strategies for Effective Corporate Branding
1. Defining Your Corporate Brand Identity
When branding for a corporation rather than a single product or service, it is important to define and express the motivations behind everything that the company has to offer through a clear brand identity.
For example, a strong corporate brand may publicly discuss its purpose in conducting business and make its founding story available online.
Let your company's values and mission stem from your purpose and define them in a public manner. These will guide all of the business you conduct, including every service offered and product released. These give your audience an idea of what to expect from you and a chance to decide if they align with your values.
2. Establish Brand Consistency
Keeping your brand's visual identity consistent is key to a cohesive brand image that is easily recognizable. Be sure to use the same logo, color scheme, typography, and design elements on all marketing channels.
For example, avoid presenting one aesthetic on your website, another on product packaging, and a third on your socials: this will confuse your clients and do little for brand and company recognition.
3. Create an Engaging Online Presence
In a digital age, an active and engaging online presence is necessary for any and all corporate branding efforts. Be sure to create an aesthetically pleasing, user-friendly website that potential customers can navigate for all things related to your company.
Create and become active on social media channels relevant to your target audience. Aim to post engaging content and participate in industry conversations to get your name out there. You may also want to utilize search engine optimization strategies on your website and socials to drive traffic and engagement.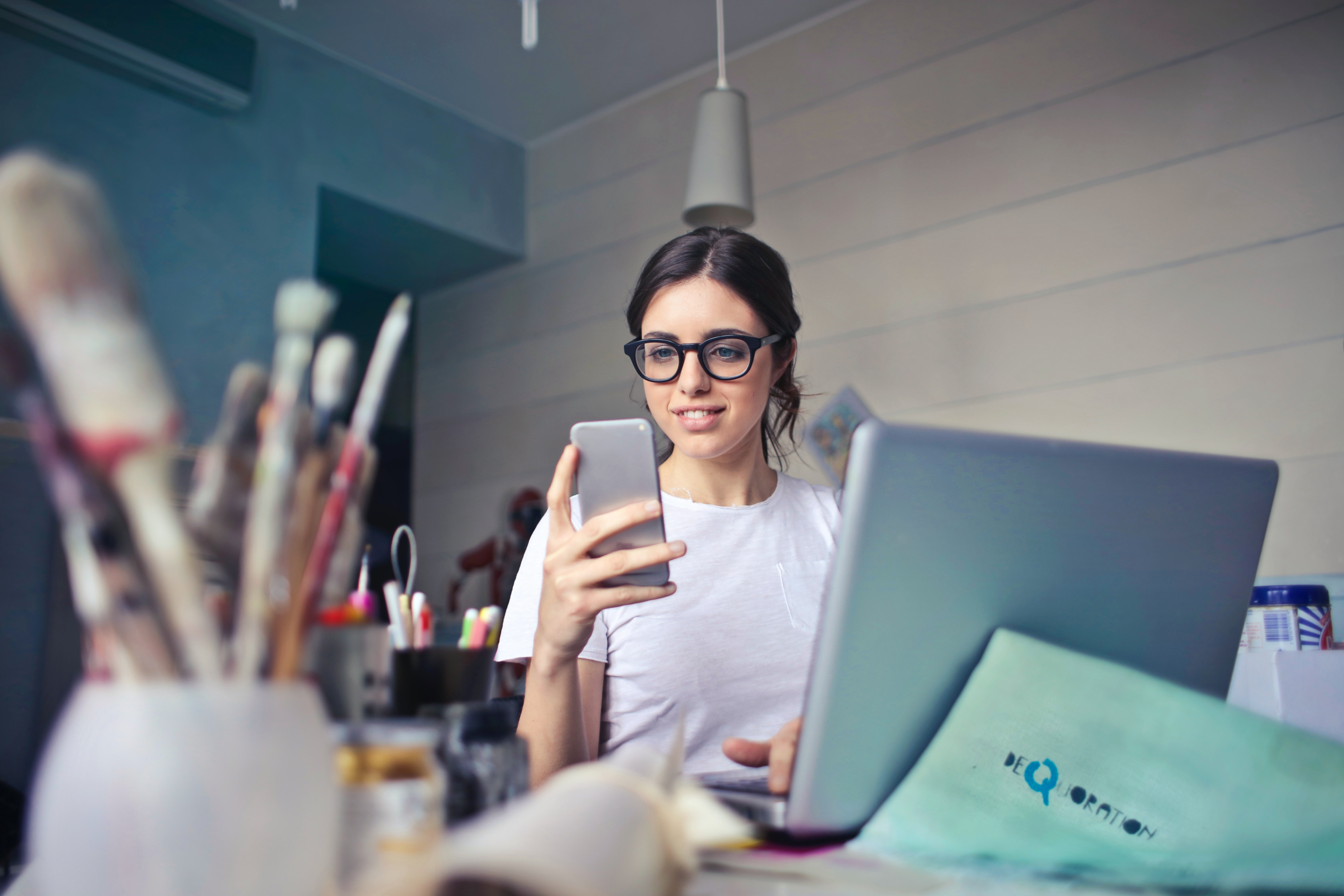 4. Build Customer Loyalty
Building customer loyalty is key to steady business. Conduct the proper market research so you understand how to best engage and attract your target audience. Play to their wants and needs, and be certain to provide solutions to their problems.
In your corporate branding, try to create positive, relatable, or even emotional messaging in order to foster a relationship between your corporate brand and a potential repeat client. Remember that you must be more than a for-profit company to your customers, but a corporation they can rely on.
5. Invest in Brand Marketing
Creating a solid brand strategy complete with positioning, visuals, and messaging is just step one. It is important to then implement this brand image into all of your marketing materials, such as getting your messaging into the captions of social media posts or onto the flyers you produce.
Be sure to invest in the inclusion of your logo, typography, and color scheme into your marketing. It must be shared and widespread after it's developed to be impactful!
6. Leveraging Influencers and Partnerships
Working with influencers or securing partnerships with complementary brands can be a great way to connect your brand to what your target audience already knows and loves. If you're able to identify some influential figures for your target demographic, reach out to them for a collaboration! A recommendation coming from the mouth of someone with a large following can mean big attention for your brand.
It can also be mutually beneficial to collaborate with another brand within your industry in order to combine the audiences you've both acquired.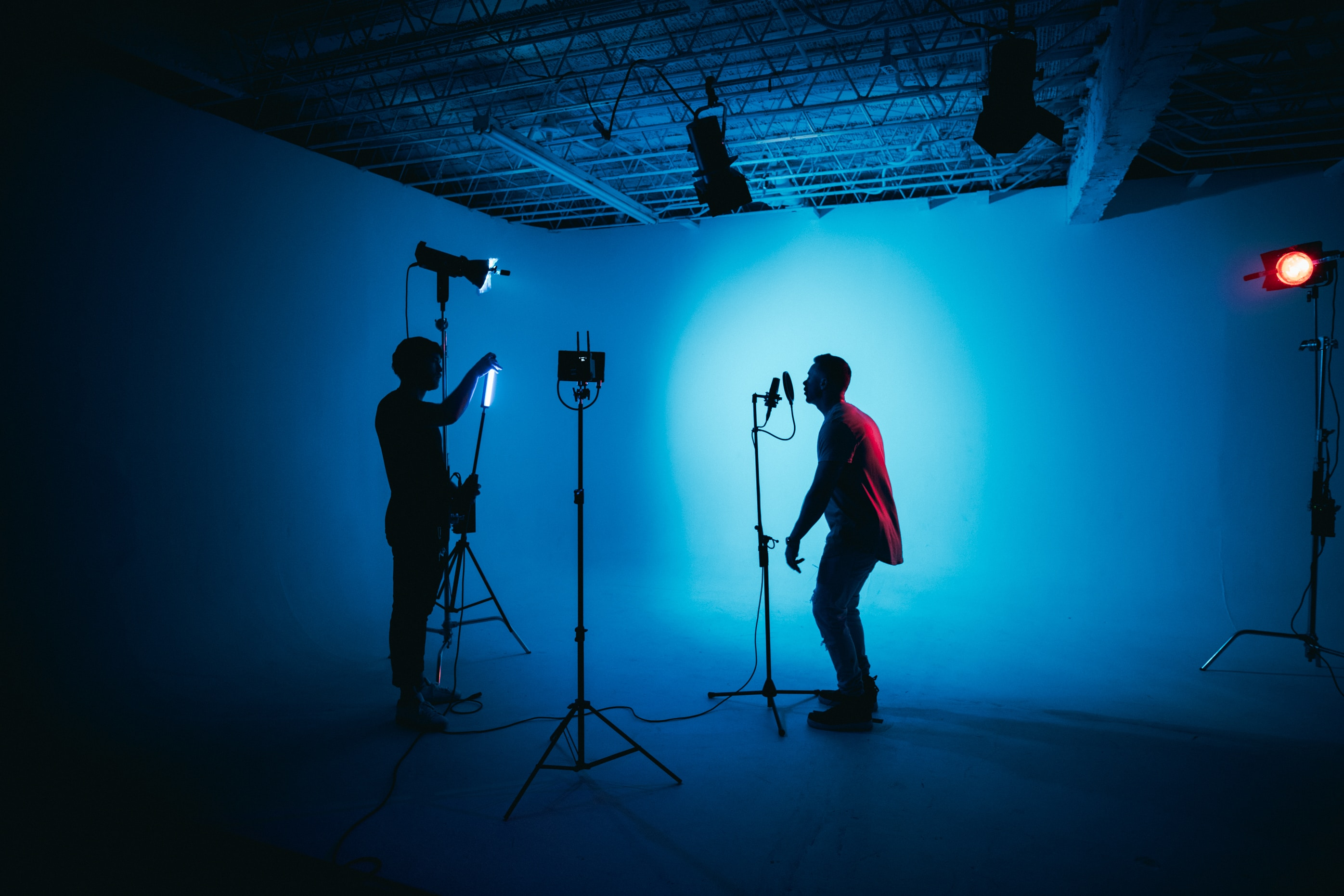 7. Differentiating Your Brand
Oftentimes, there are plenty of other companies in the industry almost exactly like your own. For example, how can consumers tell a bunch of insurance companies with the same offerings apart? This is when your unique brand voice and brand image are essential.
Consider utilizing brand storytelling to develop a unique selling proposition and share values. This can humanize your company and give it personality, helping it to stand out among its less personal counterparts. You may also want to specialize in a specific niche or segment of your industry. Promote expertise in a particular area and become the go-to choice for that niche.
8. Continuously Evolve Your Brand Strategy
A large mistake companies make in their corporate brand image is assuming it is static. You must constantly evaluate your brand performance and ensure a strong corporate identity at all times. As the market and industry change, you must change with it.
Especially in the digital age of marketing, strategies that were once effective might suddenly not be. Rather than let your company fall out of vogue, keep up to date with trends and ensure you are in the industry conversation.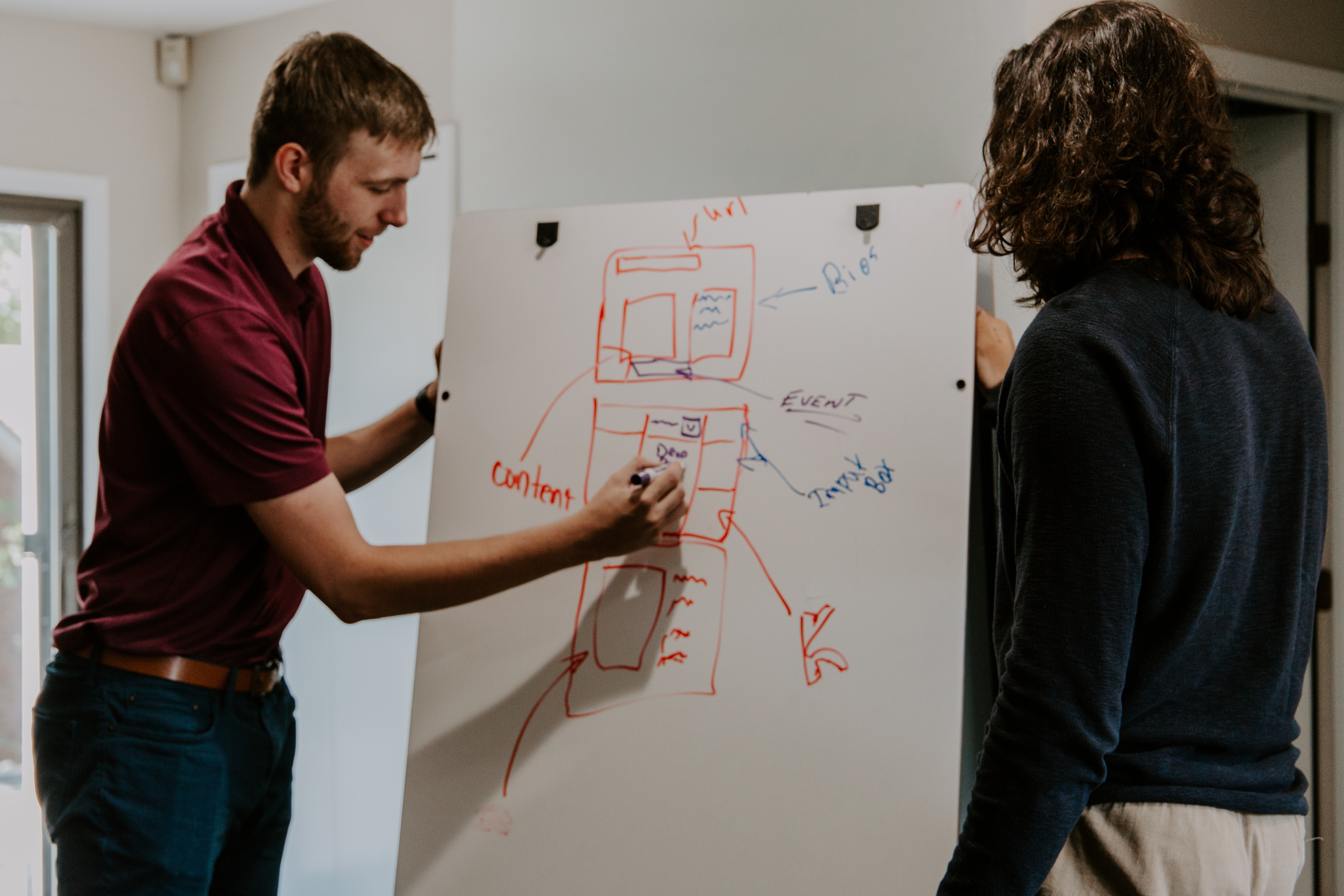 Inspiring Examples of Corporate Branding
Nike
Nike's corporate brand strategy is positive, memorable, and consistent, and has translated into immense success and brand recognition for the company.
Their slogan of "Just Do It" represents their message of empowerment through fitness, and their iconic "swoosh" logo signifies speed and movement. Both the slogan and logo can be attributed to the company worldwide, and are applied to each and every product they produce consistently.
Amazon
Amazon is another great example of corporate success through branding. The company is known for its vast selection of products and quick delivery, which is emphasized through its logo in which an arrow connects the letter "A" to "Z".
The arrow is used consistently across all delivery packaging, despite the wide range of products inside, and in all marketing efforts.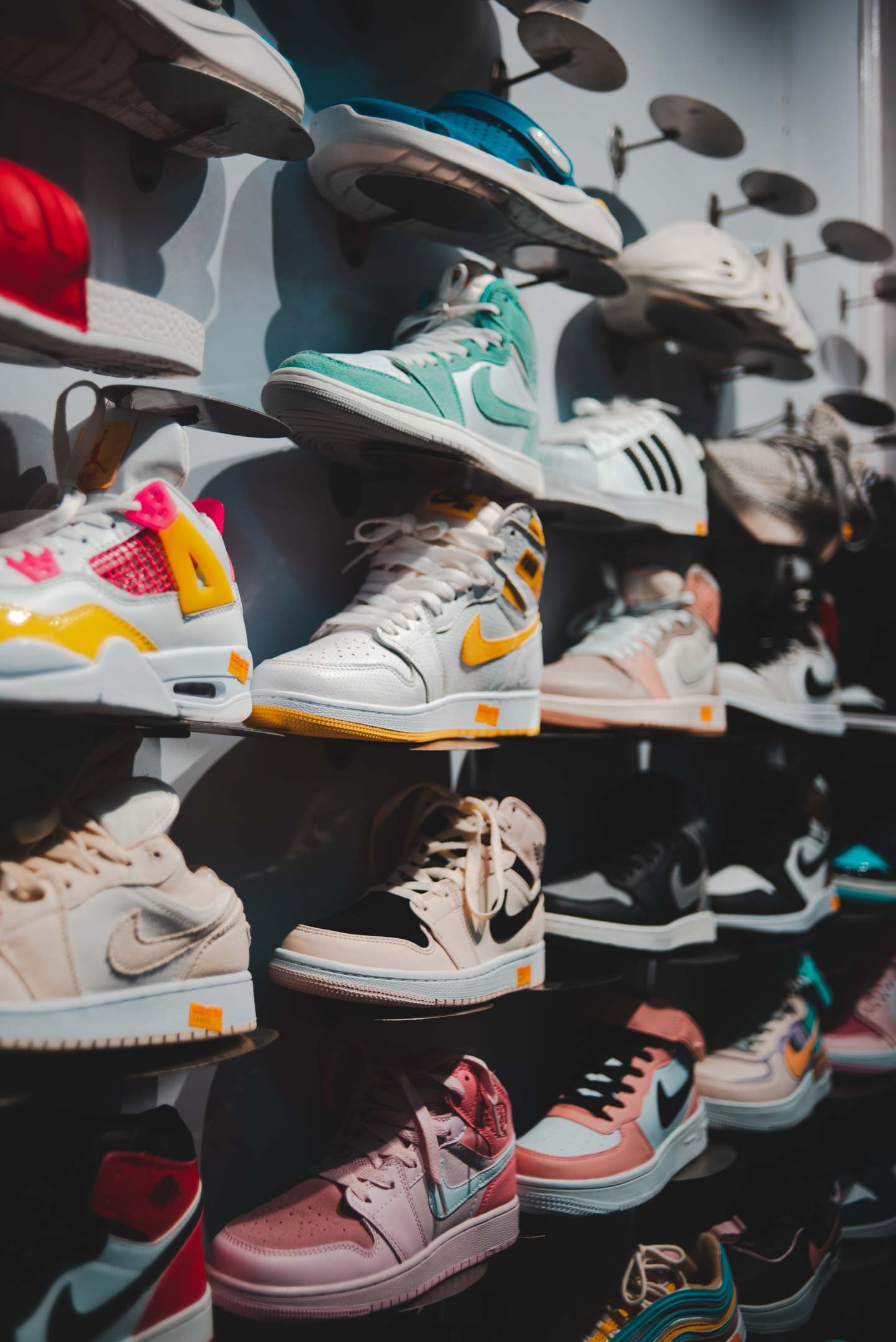 Insights Into Studio Lyn's Corporate Branding Strategy Process
Building a corporate brand is no small feat, but you don't have to do it alone. At Studio Lyn, we lean on our signature brand strategy and design process to build your brand and then provide the tools you need to keep it consistent across all channels. From your messaging and logo to your website and marketing, we'll help you deliver a seamless brand experience that will engage and build trust with your audience.
Conclusion
Successful corporate branding can be tricky, but when the right strategies are applied, brand loyalty and customer retention are sure to follow. For help embarking on your corporate branding project, schedule a no-commitment consultation with Studio Lyn.