A strong brand identity is key to attracting your ideal clients, standing out against competitors, and maintaining loyal consumers.
As a new business owner, you may be unsure how to best create this visual identity. This is when you turn to a brand designer for their expertise and assistance in your marketing strategy.
What Is a Brand Designer?
A brand designer is a creative strategist who works to create a recognizable brand identity to best suit a new business, company, or product. They may also assist in the redesigning and updating of an existing brand or visual identity.
They shape how a brand is presented to the public and aim to give it a tangible identity through their expertise in how brand design and businesses correlate.
What Do Brand Designers Do?
A lot goes into crafting the perfect brand identity for a company. A day in the life of a brand designer will likely include…
Defining and creating a visual language as an extension of the brand, which can include illustrations, icons, colors, typography, or animations.
Working to best express ideas through wording and visual elements.
Establishing a clear brand personality, voice, and tone for all communication.
Ensuring consistent design throughout the company to maintain brand identity.
Updating concepts to keep the brand relevant and relatable to audiences.
Balancing a client's brand guidelines and the most effective strategies
Why Brand Designers Are Important
Having the drive to start a business doesn't mean you are automatically an expert on all things marketing and branding. Even the best businesses won't go far without the right branding strategies to get them out to ideal customers.
Brand designers work to make sure your business, its message, and its unique identity are shared with the public using the best visual and verbal elements.
Types of Brand Designers
Not all brand designers are the same. There are a few different types of brand designers that are important to understand before seeking one out for your company.
Freelance
A freelance brand designer is self-employed and works independently for various clients on a project basis. They self-promote and seek their own client projects.
Agency
An agency brand designer is employed by a creative or brand agency and works with the clients of that branding agency.
In-House
An in-house brand designer is employed by a business or company and works in its creative or marketing department.
Industry Specializations
Some brand designers specialize in a specific industry and work with companies within it.
For example, a designer may develop a deep understanding of the healthcare industry and what branding strategies work best within it. If your business is within the healthcare industry, you may seek out a designer with ample experience branding in that sector.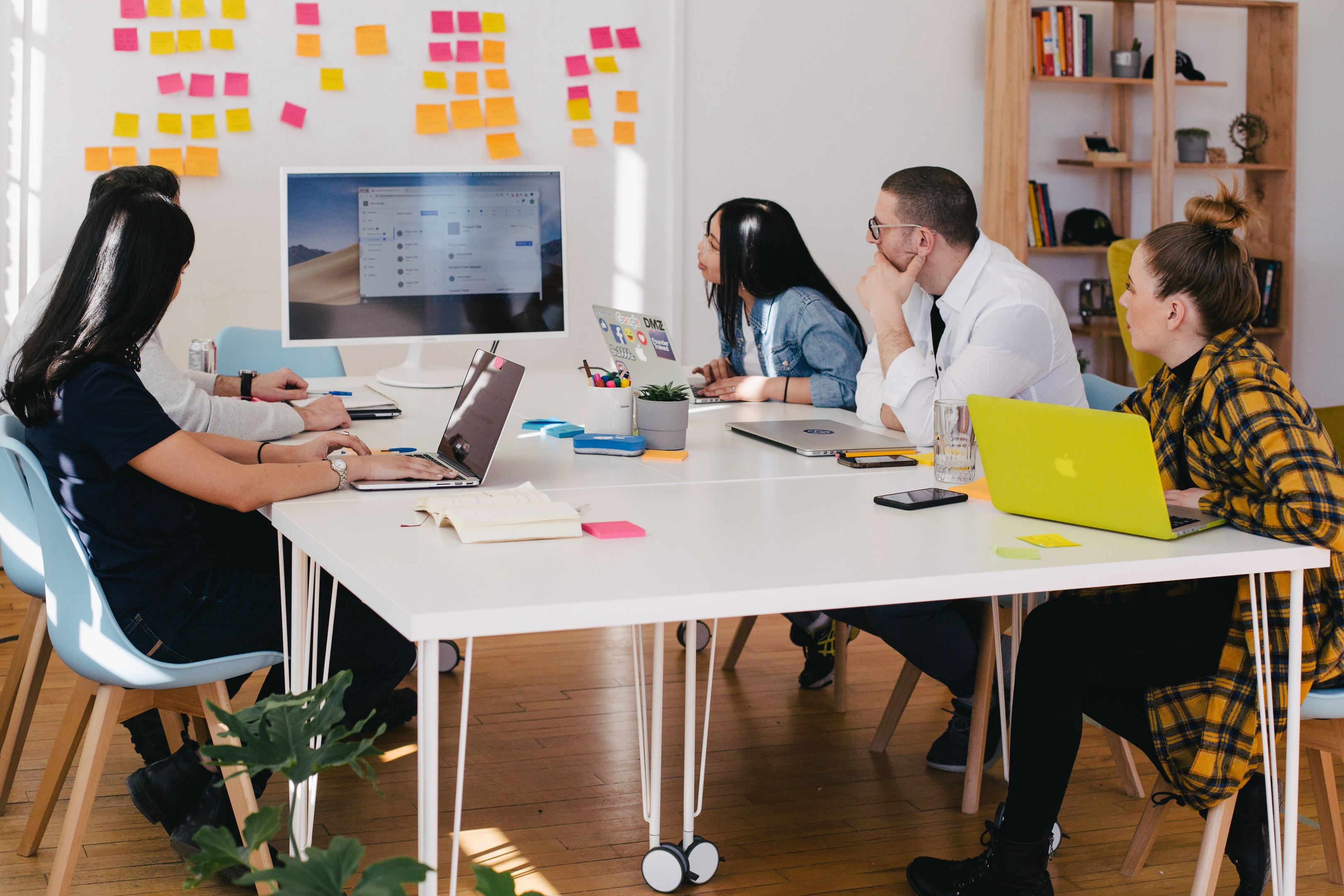 Brand Designer Responsibilities
Brand Strategy
Without knowing how you're different from your competitors, you can't convince your audience why they should choose you. Brand strategy harnesses what makes you unique and how you provide value in a way that no other brand can.
If you haven't thought about your company's mission and values, or you struggle to communicate how you're different from your competition, brand strategy is your next step. Studio Lyn offers a free consultation to fill in the gaps before launching into design.
Logo Brand Design
A brand designer will have a deep understanding of logo psychology and how various colors, shapes, and fonts within a logo will impact a brand and draw the desired attention.
They will carefully select the elements of a brand's logo with careful attention to the branding identity, symbolism, and the emotional impact of various visual elements.
Create Visuals
From billboards to flyers to Instagram posts, anything your potential consumers see surrounding your brand will be determined and designed by a brand designer down to the word choice and color scheme.
Different visuals elicit different reactions and pull in various audiences. A brand designer's job is to craft to these visuals to best suit your brand and target audience.
Design Merchandise Branding
Brand merchandise, whether it is a free pen or sticker pack, or a T-shirt available for purchase, can turn your customers into brand advocates and do wonders for your brand awareness.
A brand designer will determine what visual elements and merchandising pieces will be most effective for your brand.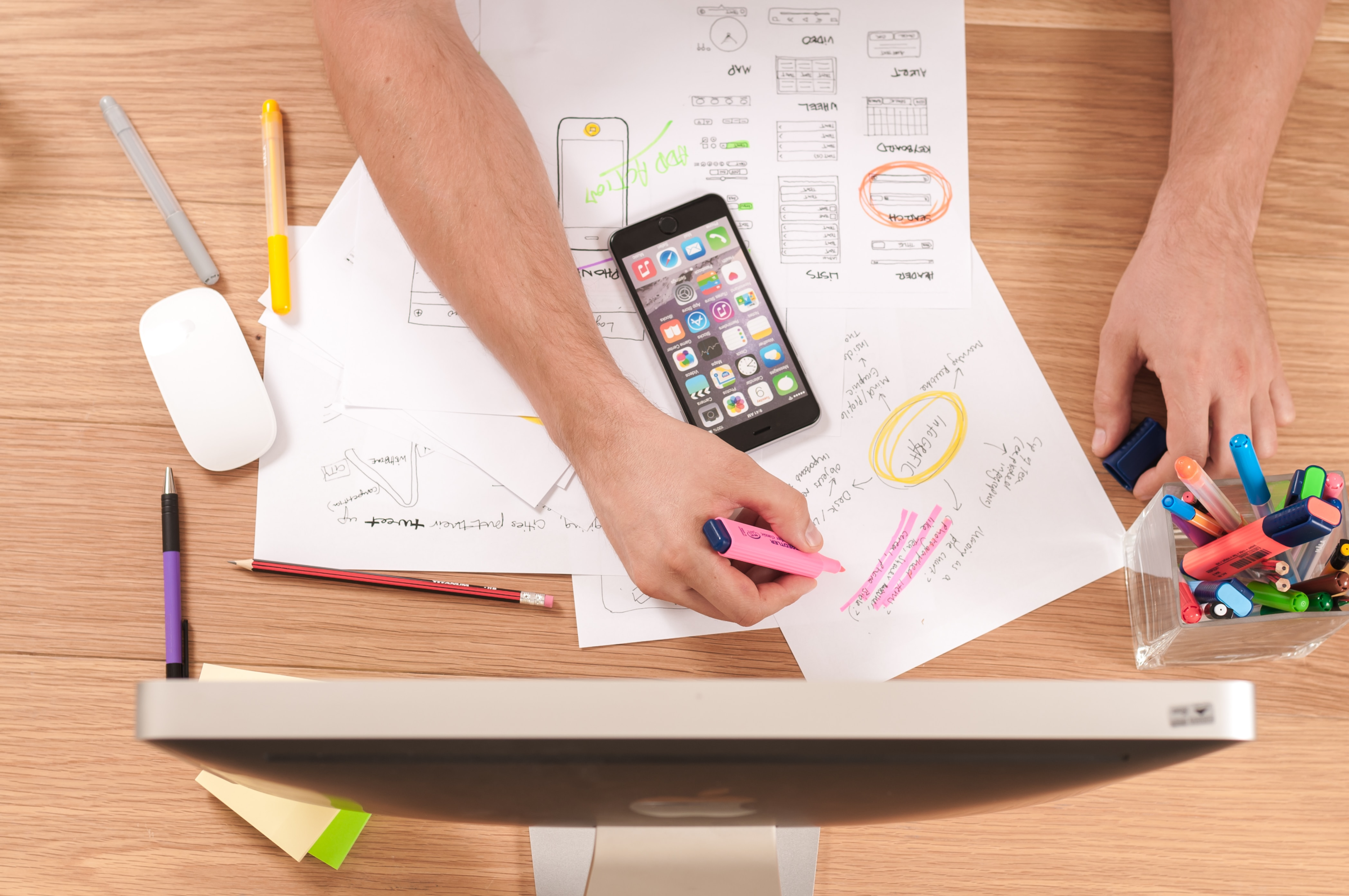 Considerations When Hiring a Brand Designer
With so many brand designers out there competing for your business, how should you decide which one is best for you and your brand?
Here are some considerations for your research:
1. Education and Training
Take a look at a designer's education and training to understand the quality of work you may receive.
Many universities offer marketing, graphic design, or computer science majors that would best equip a brand designer. A degree in one of these fields is typically a strong indication of quality work.
Training and advanced proficiency in web design and the Adobe Creative Suite is also a plus.
2. Portfolio and Experience
Each designer has a unique style. Be sure to check out the portfolio and previous work of a potential hire to ensure it aligns with what you imagined for your own brand. One brand may seek modern, contemporary work in a portfolio while another needs a fun and flashy feel in prior work.
Make note of the industries a designer has worked within. If a designer has never had a client in your industry, they may not be the one best equipped for your brand.
3. Defining Skillset
It is vital to determine what you hope to get out of collaboration with a brand designer and seek a designer most skilled in that domain. The skill set that they promote and emphasize to potential clients can clue you into their best work.
For example, if you are most concerned about your social media marketing campaigns, lean towards a designer that stresses their skill in social media work. If it is product packaging that matters most in your business, seek a designer that is skilled in that area instead.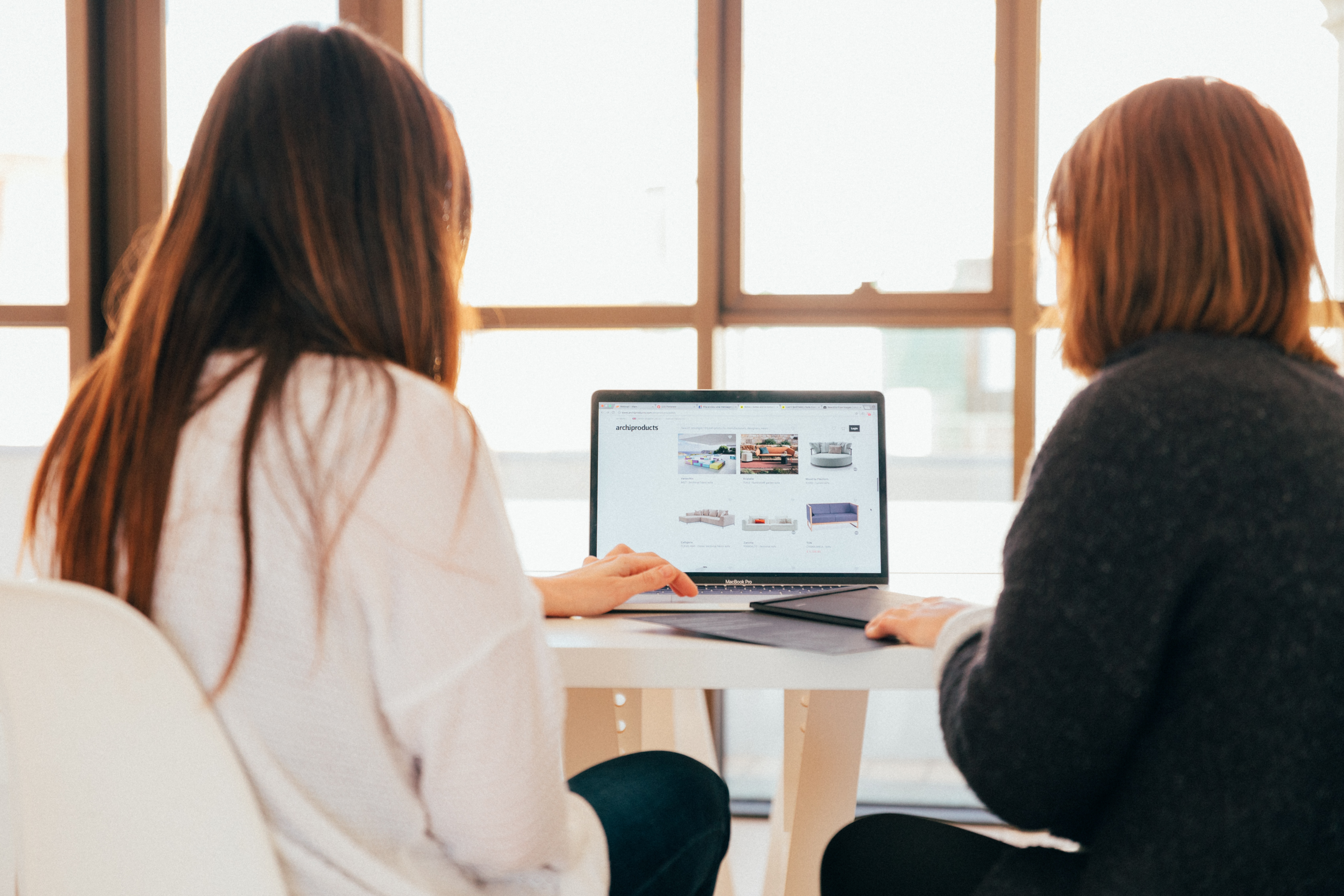 Branding Designers vs. Logo Designers vs. Graphic Designers (How They Differ)
When looking to hire professionals to best build up your new business, it is easy to confuse the various designers out there. So, let's differentiate the three.
Brand designers focus on creating a cohesive visual identity for a brand.
Meanwhile, graphic designers focus on creating visuals for the communication of your brand, such as advertisements, flyers, social media design, website design, and packaging.
A logo designer specializes in the art and illustration behind your company logo.
Branding designers have a deep understanding of how brand design and businesses correlate. They will understand how color theory and typography can work to draw in your target audience, while a graphic designer focuses on creating those actual visual elements to communicate your message effectively.
What Role Does Your Project Call For?
If your brand identity is still in the works or needs some improvement, you should consult a branding designer. For brand-new businesses, a brand designer is the best place to start.
If you have a pretty solid brand identity but want to revamp your visuals, you may want to contact a graphic designer with a style that complements your brand.
If you're simply in the market for a new logo, a logo designer will have the best insight, skillset, and experience to craft a logo perfectly suited for you.
A large project may require a combination of the three.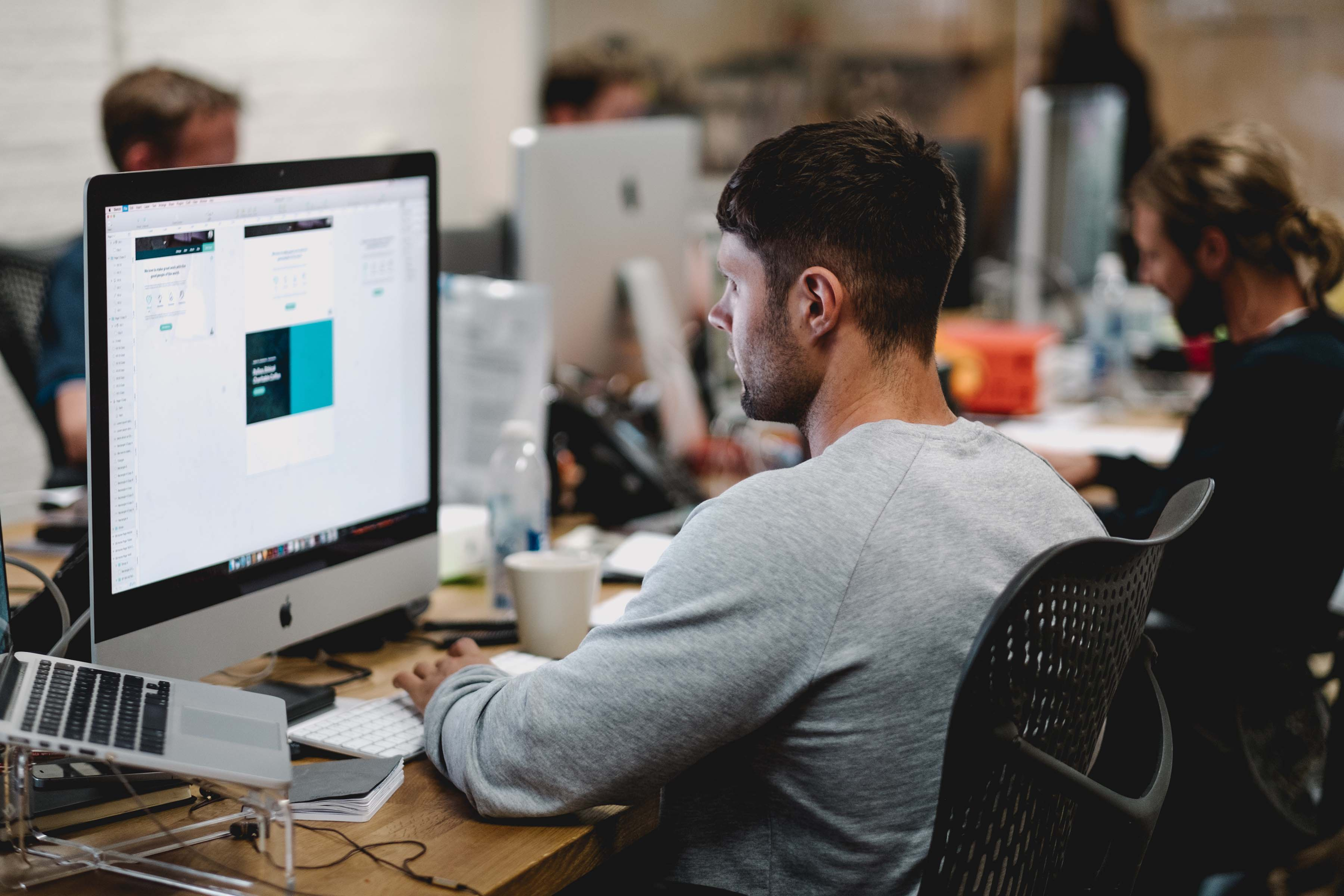 FAQs
How Much Is a Brand Designer?
Pricing for brand designers can vary depending on the type of designer and their experience level. If you're paying by the hour, you can expect to spend $75 to $150/hour for an experienced consultant and $150 to $300/hour when working with an agency, depending on the size and location.
However, many designers charge for the project. A simple, visuals-only package with a freelance designer would likely be $2,000 to $5,000 while working with a consultant or small agency would lean towards $5,000 to $20,000. Highly advanced and sophisticated consultants and agencies could fall more in the range of $20,000 to $90,000.
How Does a Brand Designer Collaborate With Other Professionals, Such as Marketers or Graphic Designers?
Brand designers almost always collaborate with other professionals. For example, a graphic designer will take the brand identity guidelines created by a brand designer and create the supporting visuals, or a marketer may inform a brand designer of the climate of an industry.
A brand designer may understand the reasoning behind a visual element, but not the art of best creating it, while a graphic designer will know how to manipulate various computer applications but may not specialize in why each design element needs to be presented.
Can a Brand Designer Help Me With My Website Design and User Experience?
Yes! Most brand designers are knowledgeable about website design and many learn UX design, which focuses on creating a positive user experience through factors like accessibility and usability.
UX design principles can help designers to create an effective brand experience across all touchpoints, such as your company's website, mobile app, or physical products.
If user experience is important to you, be sure to hire a designer with UX design included in their skillset.
What Is the Process of Developing a Brand Strategy With a Brand Designer?
Many brand designers follow a signature process. At Studio Lyn, our project kicks off with a questionnaire that gives us insight into your current strengths, weaknesses, business goals, and project expectations. We want to understand your definition of success and focus your strategy on achieving that.
Then, we hop on Zoom (or meet up in person) for a two-hour strategy workshop. During this session, we ask questions and clarify your answers to uncover the unique elements of your brand.
Lastly, we combine our expertise, research, and workshop findings to compose a 20+ page Brand Storybook outlining your unique brand strategy. This document is your internal reference to ensure aligned operations, effective sales and marketing, and purposeful actions in your organization.
At this point, we have a deep understanding of your brand and target audience, allowing us to design a visual identity that seamlessly aligns with your business and goals.
Can a Brand Designer Help With Creating a Brand Style Guide or Brand Guidelines?
The branding strategy created by a designer will include details such as typography, color palettes, imagery, and language. Once these elements become part of your brand identity and prove effective, they can be developed into brand guidelines or a style guide for your company.
These are to be followed in every interaction your brand has with the public to ensure consistency. A consistent brand identity creates loyalty and trust in consumers.
How Long Does It Typically Take To Work With a Brand Designer and Complete a Brand Design Project?
Estimating the length of a brand design project can be tricky. The branding or rebranding process can take as little as 4 weeks or as long as 6 months.
A number of factors contribute to this wide range, such as the size of your company, the complexity of your product or service, how large your audience is, your budget, and the brand designer you have hired.
How Can a Brand Designer Help Me Differentiate My Brand From Competitors in the Market?
The designer you hire will employ creative elements that are unique to your brand's identity, purpose, goals, and values. A good designer backs each element up with purpose and intention and will not suggest elements simply because they are popular.
Each element should serve a distinct purpose that ties to your brand specifically, and this will foster brand awareness.
Is there a Difference Between a Brand Designer and Brand Strategist?
Yes, but there is a heavy overlap. Many brand designers, although focused on visual identity, do employ strategy in their creative projects and can venture into what can be expected from a brand strategist. Brand designers will, however, expect some guidance from you about your brand.
A brand strategist can help you to establish the base of your business, such as your purpose, goals, values, or brand positioning within the market. Brand strategy comes before brand identity design. So, if you're building a brand out of nothing, you may want to work with both a brand strategist and a brand designer.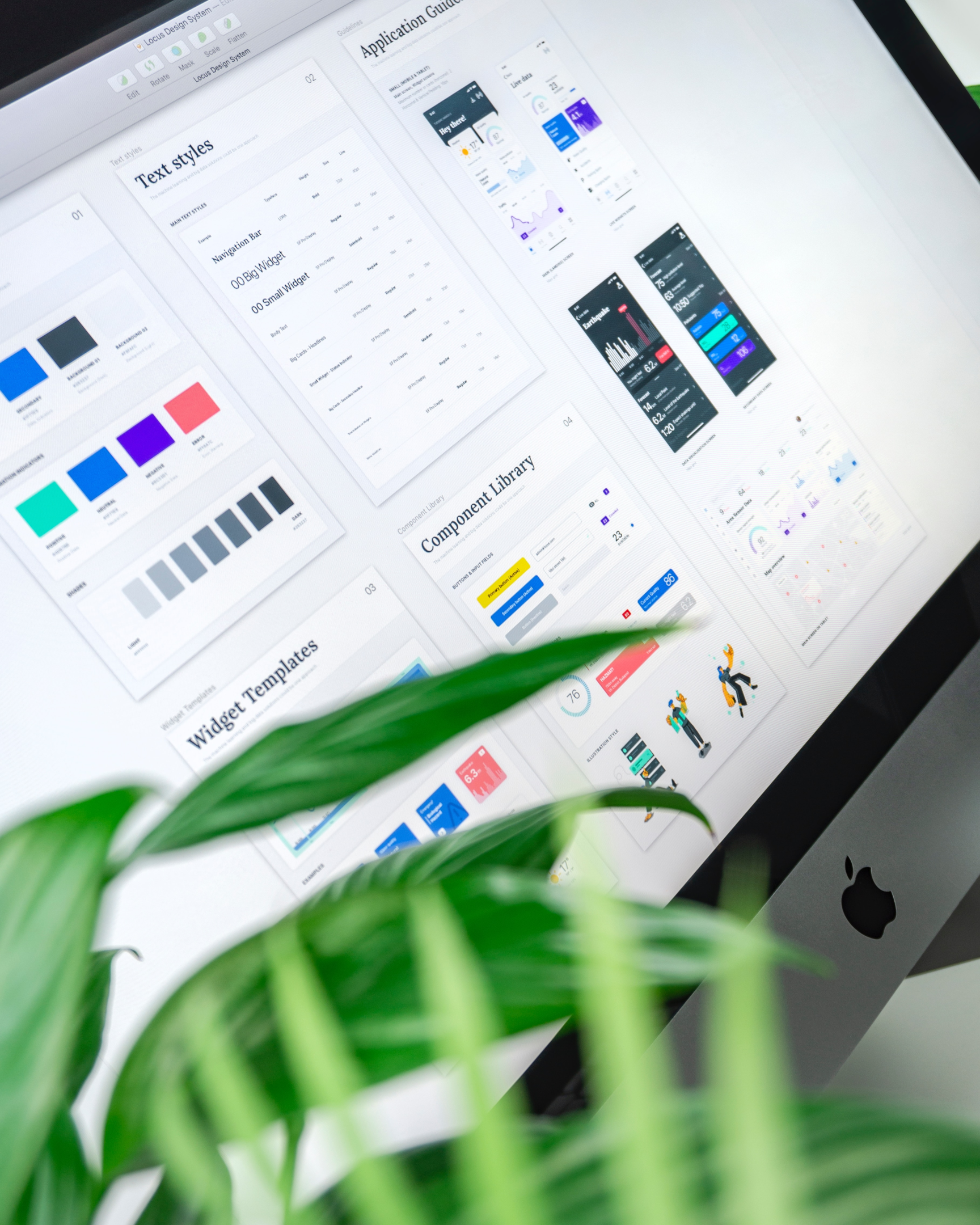 Final Thoughts
In order to succeed in a crowded and competitive market, your brand will need a cohesive brand identity, excellent visual elements, and a strong connection to your ideal consumers.
Working with a brand designer can ensure your brand is being received by the public in all the right ways, down to what colors are on your website and which font is printed on your pens. These little details matter and a brand designer will be there to perfect them all.
At Studio Lyn, we serve as both your brand strategist and brand designer. Contact us to learn more about our process and get started with your project.